Join a Network of Secure Parking Locations
ENHANCED SECURITY

• Mobile app will indicate available locations, and easily lock and unlock your bike using your phone
• Intuitive built-in locking
• Ability to use your own lock to enhance overall security
ON-THE-GO ELECTRIC CHARGING (Version 2 only)

• Convenient electric charging for ebikes
THEFT ALERTS (Version 2 only)

Potential theft alerts sent to local security teams and to users via our mobile app
DATA (Version 2 only)

• Real time battery charging information sent to app/phone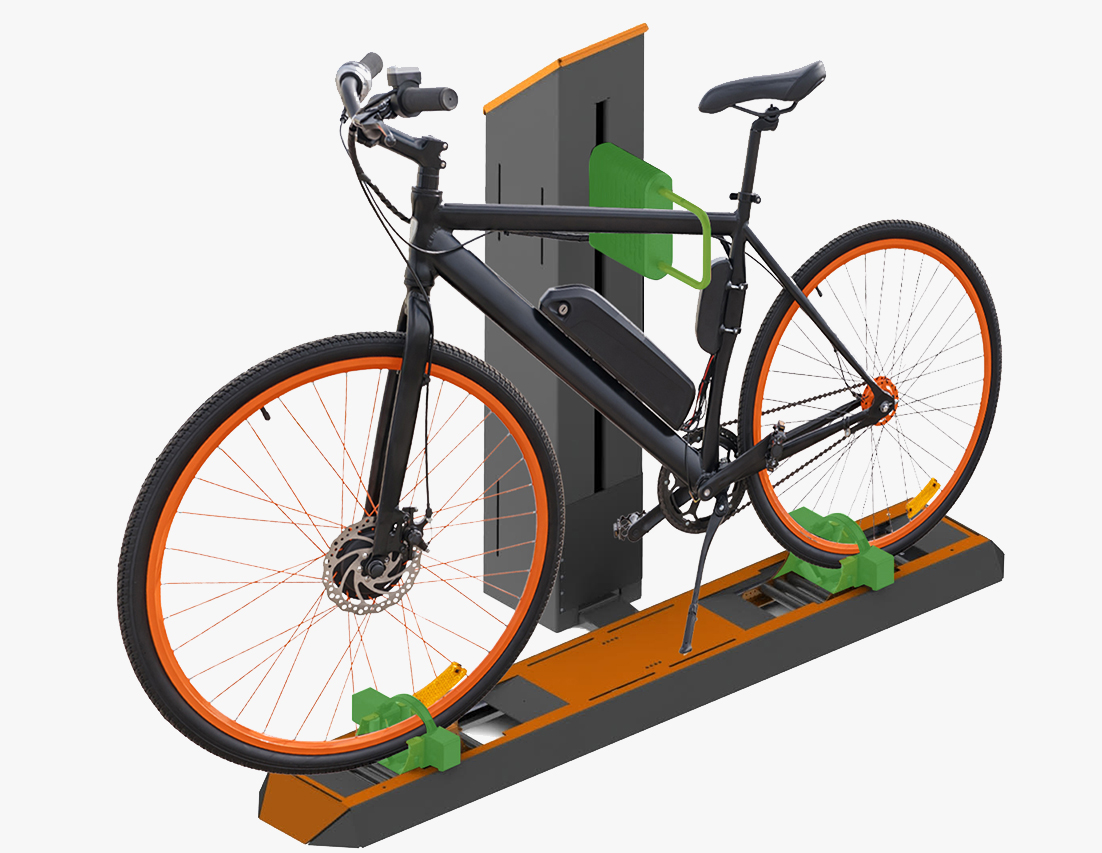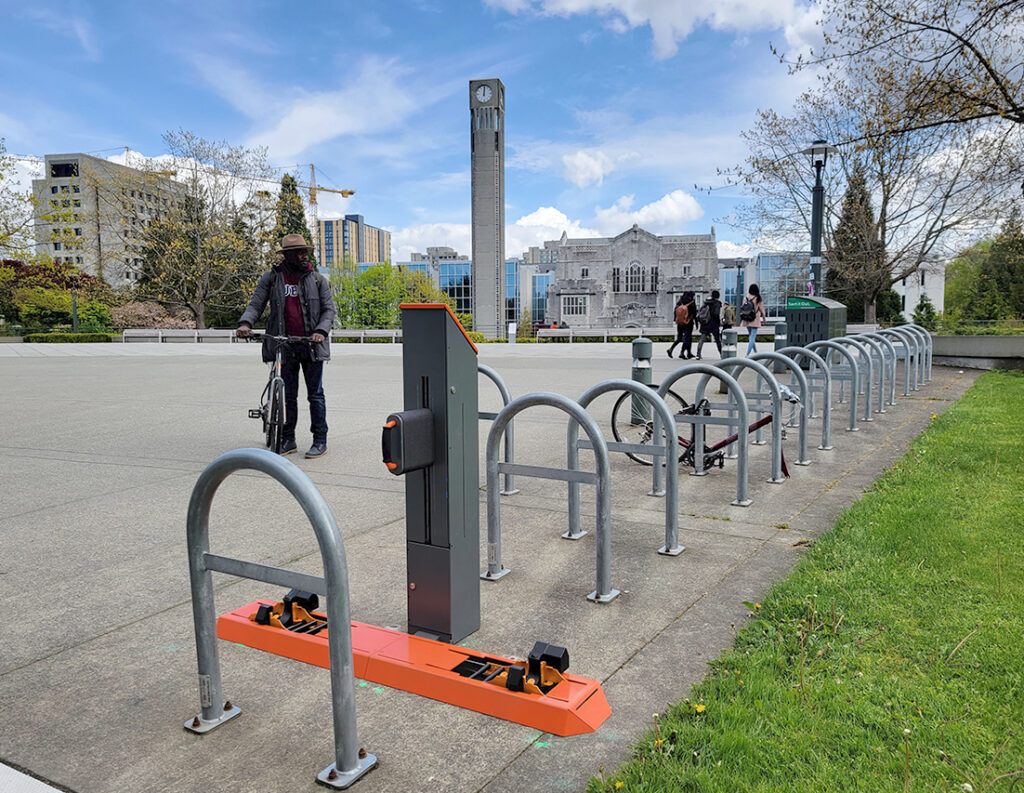 Connected & Safer Communities
We envision a connected region for cyclists and e-bikers – where they can tour, explore, meet, and build active, long-lasting relationships.
Our goal is to have all cyclists and e-bike owners have peace of mind when leaving their valuable bicycles in public places and e-bike riders can extend their trips with a convenient battery charge away from home.
Our Regional & City Partners
We have launched an Early Access pilot of our bike parking solution at The University of British Columbia, Vancouver Campus.
GET YOUR EARLY ACCESS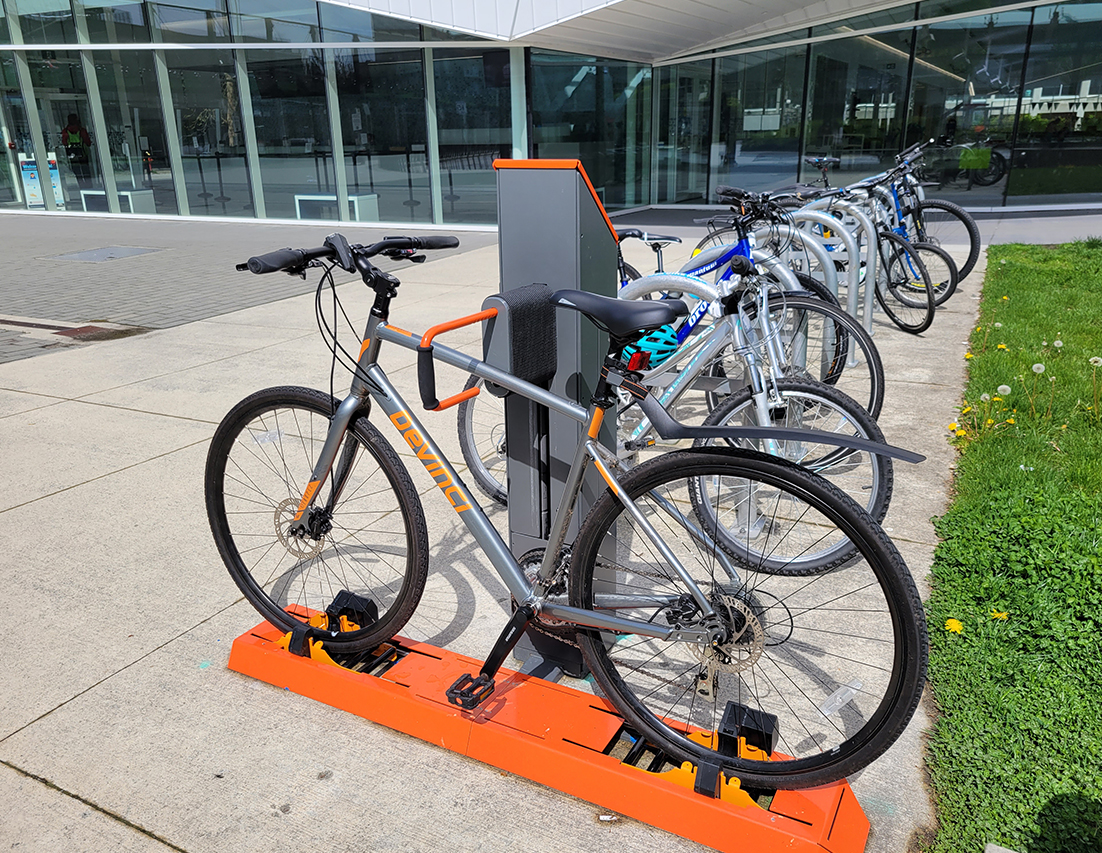 Never worry about your bike lock again
We take care of your bike security for you so all you have to do is cruise and use.
Our bike lock system secures your entire bicycle, lightens your riding load, and leaves you with peace of mind.
HOW IT WORKS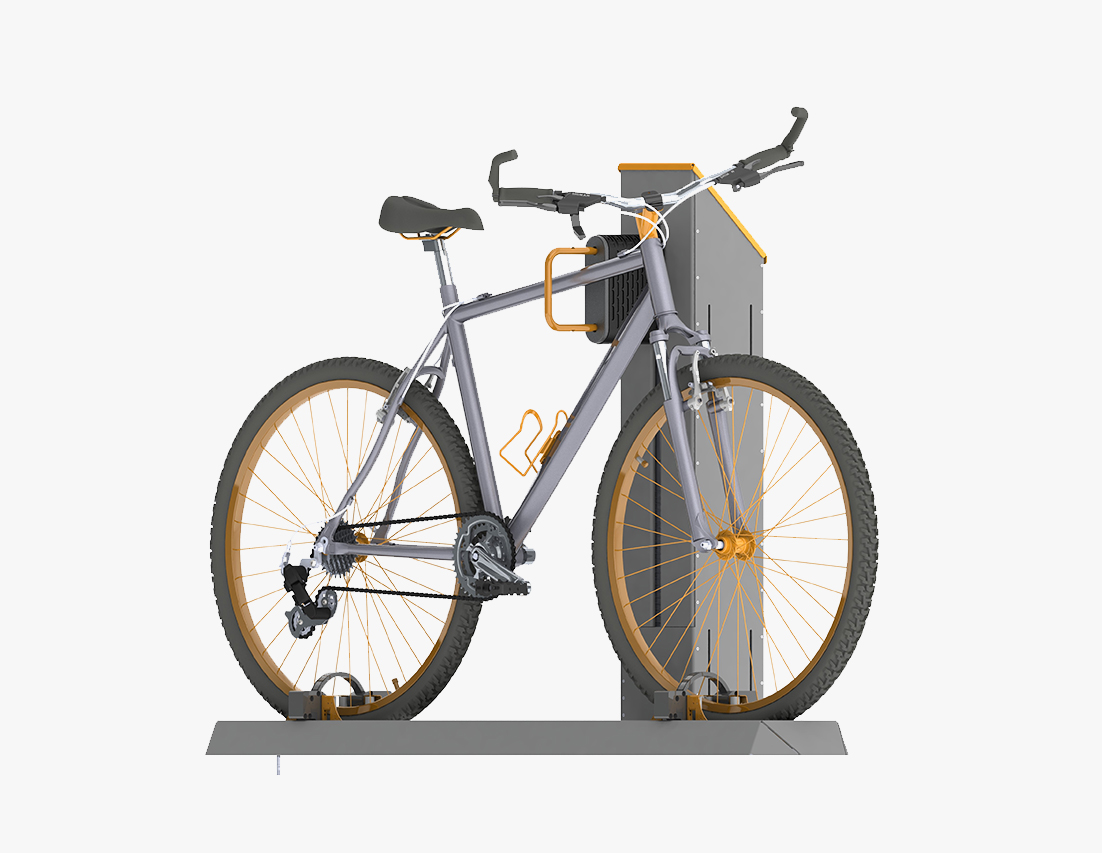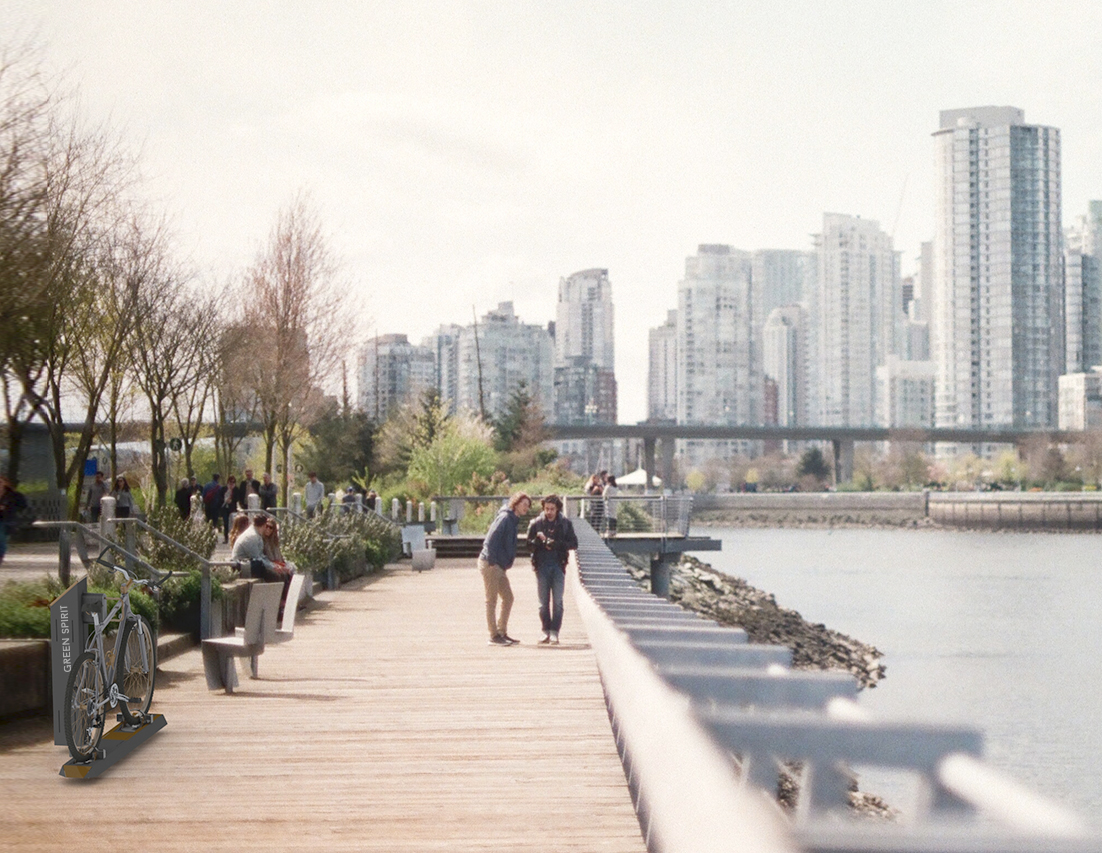 Support us in creating safer communities
Your support on our bike security initiative will help realize the demand and needs by our communities. It's time for us to let our cities know!
LEARN MORE ABOUT OUR INITIATIVES