Our story started with a vision to further liveable cities and communities and energize healthy living. Cycling has always been our passion from the start, and we see bike commuting as a sustainable means of transportation that will help build a greener planet.
Our team is on a mission to create solutions for convenience, security, and innovation in cycling. We are developing an integrated solution of locking and charging infrastructure for bikes, electric bikes and scooters with the aim to connect communities, reduce the number of bike theft each year and promote cycling as a viable form of commuting.  We believe that our initiative will also help support e-bikes and bicycles as a growing solution to reduce traffic congestion, pollution and promote a healthier lifestyle.
If you would like to support our initiative, see how you can help build a safer bike community and a greener planet.
Rob Adamovsky
CEO, Co-Founder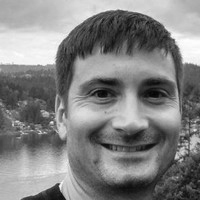 As an entrepreneur and business consultant, Rob co-founded Ascent Strategy Ltd. based in Vancouver BC where his focus is on advising and scaling start up companies. Over the past 15 years he has led and innovated at Kit and Ace, Best Buy, RBC, and TD. As an entrepreneur, he Co-Founded Chowza Pet Food with Green Spirit Co-Founder, Sy Haw Wong. Rob is passionate about making cities greener and healthier.
An MBA graduate from UBC's Sauder School of Business, specializing in Strategy and Entrepreneurship, Rob is a mentor at the New Ventures BC Competititon and at Entrepreneurship@UBC.
Sy Haw Wong
Co-Founder, Operations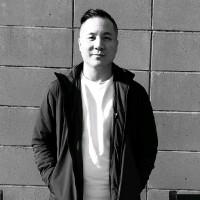 A Certified Supply Chain Professional with a Bachelors Degree in Pacific and Asian Studies with over a decade of experience working in the Logistics and Supply Chain for major firms such as Electronic Arts, Fortinet Technology, Kit and Ace Design, Dufry Group, and RYU Apparel. As an entrepreneur, he Co-Founded Chowza Pet Food with Green Spirit Co-Founder, Rob Adamovsky.
Experienced in managing strategic global logistic operations, providing various technological support, solutions and programs that meet company, vendor and customer's requirements.
Kaveh Moein-Taghavi
Product Engineer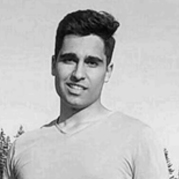 Kaveh is a fifth-year engineering physics student at UBC. He is passionate about mechatronic design and firmware development, and creating green technology. After joining the company in June 2020, Kaveh engineered most of the electrical hardware in the initial MVP prototype. He also developed the prototype's firmware and contributed to its integration with the web app.
Koosha Rezaiezadeh
Product Engineer
Koosha is an experienced Mechatronics Engineer, specialized in Automation and Robotics. He is passionate about biomedical and sustainable technologies. He has worked for Kodak and Bosch on projects such as automated driving for Jaguar and Daimler. He is currently working in a Surgical Robotics company and is involved in several other startup projects as well.
Lukengo Miguel
Product Engineer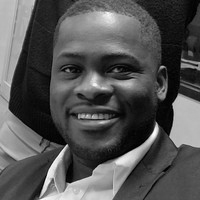 As a mechanical engineering student at UBC, Lukengo has worked as a designer for the building energy performance simulator for ASHRAE design team at UBC. His experience includes assistant operator for CCTV pipe inspection for Doughness Holding, and offshore mechanical technician for Exxon Mobil in Angola.
Joey Gaffney
Electrical Designer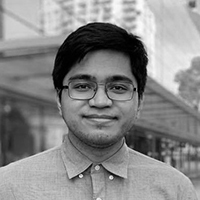 Joey is an electrical designer about to complete his engineering physics degree. His wide range of interests has seen him take up a variety of positions including high-level physics research into superconductivity and teaching a LEGO Robotics class for children. Joey believes that sustainable technology solutions are the way of the future and is using his engineering skills to build that reality.
Derek Lin
Mechanical Engineer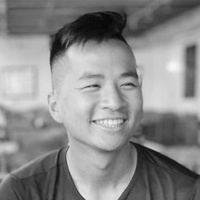 Derek is a mechanical engineer with previous manufacturing experience in high-accuracy machine tool building at Kern-Microtechnik GmbH. He has developed proprietary in-house manufacturing tools and processes to machine machine guideways in the nanometer precision scale. Previously, Derek was a production engineering intern at Zaber Technologies where he developed custom production tools, designed electromechanical tools and worked with a lot of machine vision.
Our Technical & Business Advisors
Darius Sahebjavaher
Mechatronics Specialist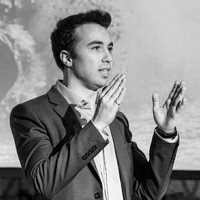 Darius has over 12 years of experience bringing a wide range of products to the market both as an Entrepreneur and as a product development consultant. Example projects he has turned from concept to reality: 6-degree-of-freedom upper limb exoskeleton to enable the disabled do common everyday tasks, Single-passenger electric vehicle that could lean side-to-side, Smartwatch and more.
Franzi Tschurtschenthaler
Electro Mechanical Design, Solar Specialist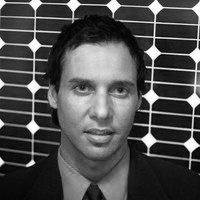 As a professionally designated Integrated Engineer (Electrical & Mechanical specialization) with a Bachelor's and Master's degree from the University of British Columbia, Franzi has 17 years of experience with a broad range of topics in the renewable energy industry.  A leader in laboratory R&D, system design & construction, solar panel manufacturing, power electronics, and new product development.
Grayson Bain
Serial Entrepreneur, Consultant to SMEs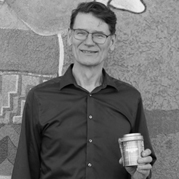 Grayson began his business career in a humble little bike shop in Vancouver. This led to the creation of the first Canadian "mountain bike". And in turn, this bike shop grew into Canada's most prestigious bicycle manufacturing firms: Rocky Mountain Bicycles and Race Face. In 2000, after selling both companies, he spent many months in relative solitude – writing and reading. In 2010, he took a turn toward social business investing. This eventually led to JusTea, a social enterprise with manufacturing in Nandi Hills Kenya and Vancouver BC. Now he's active coaching Canadian and International business leaders with InsideOut Consulting. And he's still an active year-round cyclist.
Justin Khouw
Finance Strategy Expert, MBA, CFA, CPA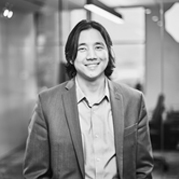 Justin is partner at Ascent Strategy Consulting with CEO Rob Adamovsky. Over 10 years of experience in strategic management, corporate finance, private equity, and operations across various industries. At Best Buy Canada, Justin was a key player in the consolidation of the Future Shop and Best Buy brands, resulting in a capital spend of ~$130M and an average annual increase of ~$80M in operating profit. At Bold Properties, he led finance, accounting, and acquisition efforts, completing acquisitions of over $250M worth of development projects and executing over $235M worth of debt and equity financing. Justin is currently Principal at Edge Construction.